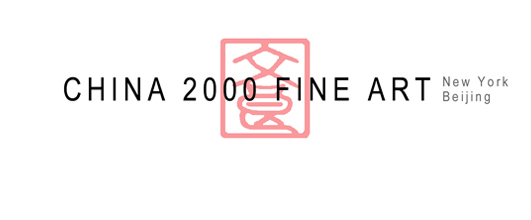 Xu Xi (1940-2015) was born in Shaoxing, Zhejiang province. He was a member of the Chinese Artists Association and first class painter at the People's Art Press. From 1956 to 1965, he studied at Zhejiang Academy of Fine Arts. After graduation, he became an art editor for the Beijing Art Press. Later he was transferred to the creative workshop of the Press as a professional painter. He has worked on charcoal sketching, caricatures and prints and is best known for his ink-and-wash landscape paintings. His works always leave an impression on the viewers with distinctive refreshing quality and depict a sense of time, place and life. He is especially good at capturing the natural beauty of South China scenery with simple brush-strokes. He live for several years in the United States and his painting subjects extend to drawing scenery all over the world. His paintings have been displayed in Hong Kong, Taiwan, Singapore, Japan, the U.S. and Austria, and have been awarded prizes at several international painting exhibitions.


XU XI CHRONOLOGY
1940
Born in Chengdu, China

1965
Graduated from the Zhejiang Academy of Fine Arts
Employed as art director at the People's Fine Arts Publishing House, Beijing

1978
Became professional artist

1981
Awarded first prize in competition for the album Wonderful Asia
Selected Paintings of Xu Xi published by the Artist's Publishing Houes in Hong Kong

1982
Awarded grand prize at the Eighth International Exhibition of Paintings

1984
Xu Xi: Selected Paintings published by the People's Fine Arts Publishing House in Beijing

1985
Awarded third prize at the World Fair in Japan
Held solo exhibition at Seibu Gallery in Tokyo
Held solo exhibition at Pok Art Gallery in Hong Kong

1986
Toured eight European countries
Held solo exhibition at the UN Headquarters in Vienna
Held solo exhibition at Oriental Gallery in New York

1987
Held solo exhibition at Queens College's Art Centre and Overseas Chinese TV Centre in New York
Held solo exhibition in Tokyo, Japan

1988
Held solo exhibition at Chinese National Gallery in Beijing
Participated in the 19th Art Fair in Basel, Switzerland
Toured seventeen countries in Europe and Asia

1989
Paintings by Xu Xi published by the Celebrity Gallery in Kaohsiung, Taiwan

1993
Awarded 'Man of the Year' by the Board of International Research of the American Biographical Institute in U.S.A.

1994
Appointed Advisor to the Board of International Research of the American Biographical Institute
Awarded the 'Twentieth Century Award of Achievement' by the International Biographical Centre, Cambridge, England
Awarded 'Most Admired Artist of the Decade' and 'Who's Who at the Summit Award' by the American Biographical Institute

1997
Awarded golden prize in International Sketch Competition in Sweden

1998
Held solo exhibition in Taipei and Xinzhu, Taiwan
Awarded silver prize at the International Miniature Competition in Sweden

1999
Participated in group exhibition at the Chinese National Gallery in Beijing

2000
Held solo exhibition at Kwai Fung Hin Art Gallery in Hong Kong
Held solo exhibition at China 2000 Fine Art in New York
University Museum and Art Gallery of Hong Kong University published "Paintings by Xu Xi"